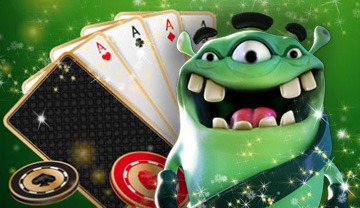 The variety of gambling card games can become a real problem for a user who first looks at the pages of Casino X. How to choose the most interesting and profitable entertainment for yourself without even knowing the basic rules of popular card games? It's very simple: just try all of their varieties!
Despite the fact that Casino X has more than ten gambling games of this type, only two of them are most popular – Texas Hold'em, which is a form of poker, and Classic Open Blackjack.
Poker – Texas Hold'em
The rules of the Texas Hold'em game are simple, it is more difficult to remember the seniority of the combinations. The dealer and the player are given 2 face-down cards each, after which: you need to make a bet (take part in the game) or fold (end the game). If the received card is too motley, then by discarding them, the player loses the bet, and if an imaginary combination appears, then the game continues and 3 cards are opened in the center of the table. Together with the "hand", they can make any combination from the paytable, or open the possibility for this combination to appear in the future. Then one more card is laid out on the table, face up, if the player decides to support the bet.
Open Blackjack game
Open blackjack at casino-x assumes that the dealer's "hand" is open – that is, the player will immediately see if the computer has a high probability of getting 21 points. Depending on which cards the dealer has, you can decide whether to get a card for yourself or that it is worth taking the risk and leaving everything as it is. By discarding the cards, the player partially compensated for his costs at stake.
Free card games
All Casino X card games are available both for free play and for real bets. The only exceptions are games with a live dealer, which are not recommended for beginners – electronic options are much more suitable for mastering, where you can open the rules and a paytable at any time. There is nothing easier than learning how to play free poker or Blackjack at Casino X!